New app developments
New look and features to improve your game
In timely fashion for our larger European launch, we have worked a bit on our app muscles: a new app store, a new look, a reworked heatmap, and the new traceline drill feature round off our offer to all BAL.ON users.
First off, we have launched the Android version of the app, complementing the current iOS version and available in the Google Play Store. Both versions are available in 5 languages and ready to improve aspiring golfers all over Europe.


New design and colors
In a bid to follow feedback from our testers and first customers, we have installed a new look inside the app: the navigation bar, icons, settings, and colour scheme now come in a design that makes handling generally easier and the visibility as well as the readability even better.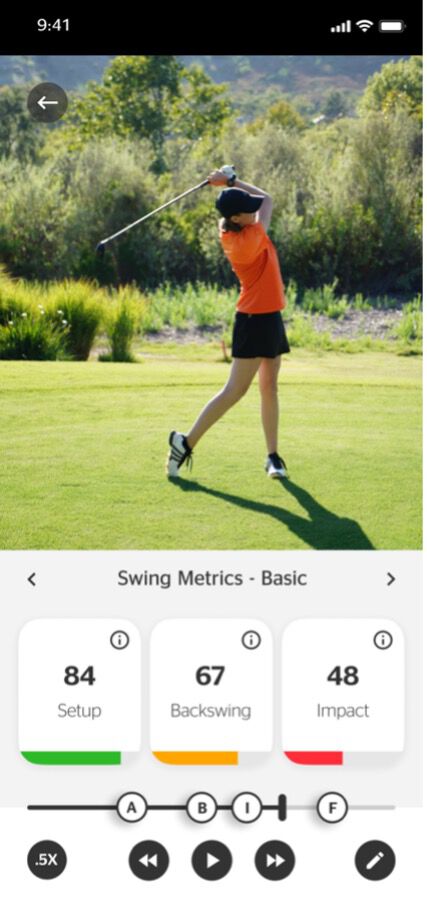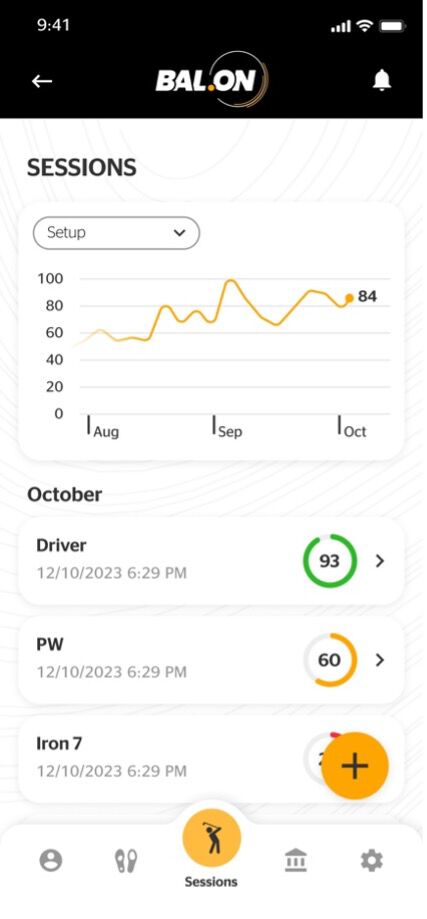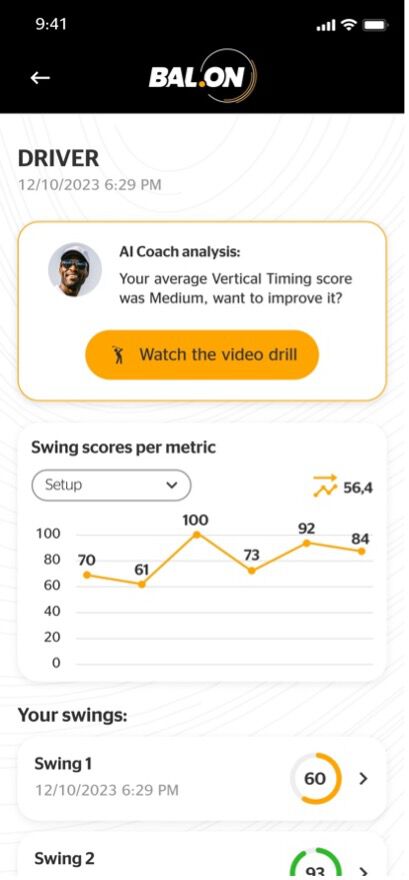 AI coaching now your permanent support
One feature that has received special attention in user feedback so far is the AI coaching. It was generally rated as so practical and useful that we decided to make it permanently visible within the app's swing review section.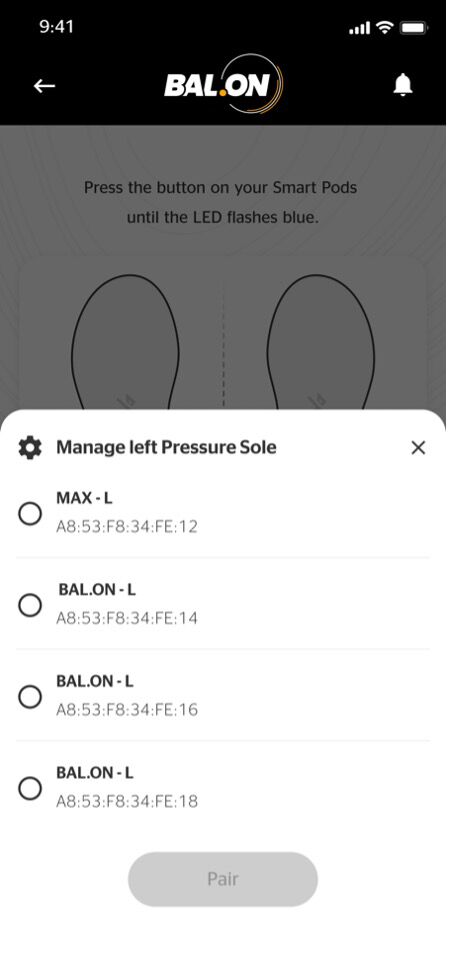 Name your pressure insoles to make them truly yours
A tinier detail is the new naming option, which you might find useful if you're out on the range using the BAL.ON Smart Kit along several other training buddies and maybe your coach. Naming your pair of insoles not only makes it easier to spot your pair within a flock of BAL.ONistas, it also quite literally makes your kit your own.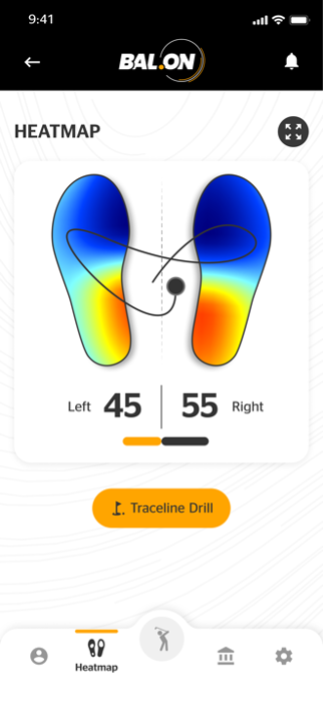 Heatmap redesign and new traceline drill
The most important novelties, however, are surely the heatmap redesign and the installation of a new, premium feature, the traceline drill.
The BAL.ON heatmap is now available in portrait and landscape mode. Its figures and colours represent the pressure shifting even better and thus give athletes better orientation in optimizing their training. The pressure distribution from left to right and from toes to heel is shown in concrete figures, but also by degrees to better enable quick-glance insights.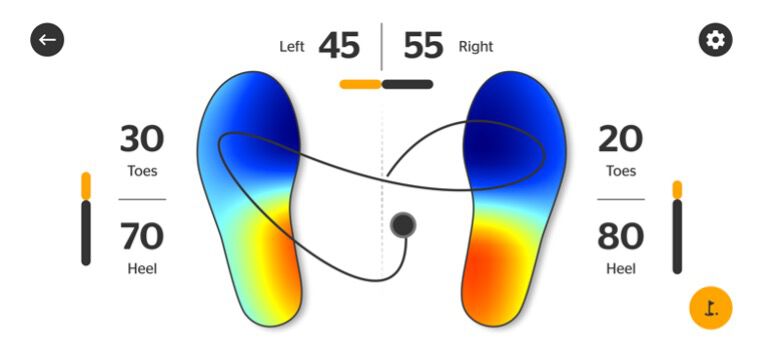 The new heatmap shows pressure distribution in concrete figures and by degrees.
New feature: the traceline drill
The traceline drill is our bid to offer you an exclusive peak into what BAL.ON premium features can do for you and your development as a player. It relies on the line that your center of pressure creates within the heatmap, while it travels through all phases of your golf swing, the traceline. The BAL.ON app monitors this line for your perusal or your coach's, which is already helpful in itself.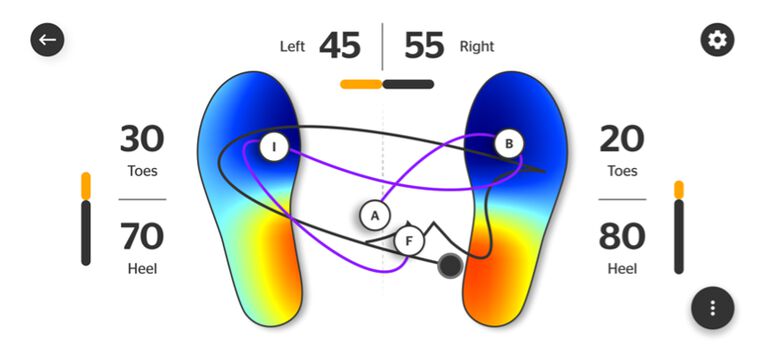 Now, the traceline drill enables you to draw a target line that you or your coach would favor as your personally prescribed line to achieve. With the intuitive pen tool, it's really easy to put in. Plus, you can turn off all other values to focus exclusively on the desired line that is deemed ideal for your individual performance. That's a simple, but intriguing yardstick for your golf swing improvement. We have got an inkling, in fact, we need to put it behind a paywall sooner or later.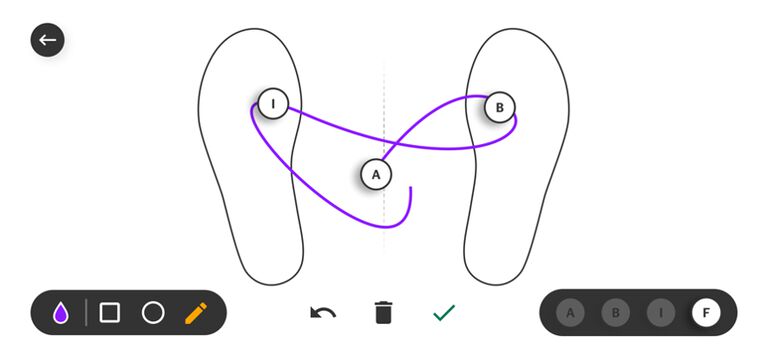 For now, however, it's readily available for you to try out – and hopefully have even more fun with the BAL.ON app and your Smart Kit. Why not have your coach pencil in the ideal line for you to follow? We bet it makes for one of the most entertaining homework tasks you have ever encountered!