Golf apps
Golf apps – from funny little helpers to training systems you cannot do without
In the past decade, the golf market has seen an enormous increase in smartphone applications that help players in all walks of the golfing life. Besides the sheer numeric increase, the quality of service you get from the more recent developments is often more sophisticated, too. From providing nothing more than a short glance onto the current tournament leaderboards, golf apps have developed into sincere training tools or even coaching resources that were inconceivable ten years ago.
Mobile app usage for golfers
Having met hundreds of players in the course of BAL.ON's development, we have come across quite a few re-occurring questions. Further down below, we answer them, in an effort to sort the landscape for you. However, let's start off with looking at what the BAL.ON smart app can do for your golfshot and other features of interest.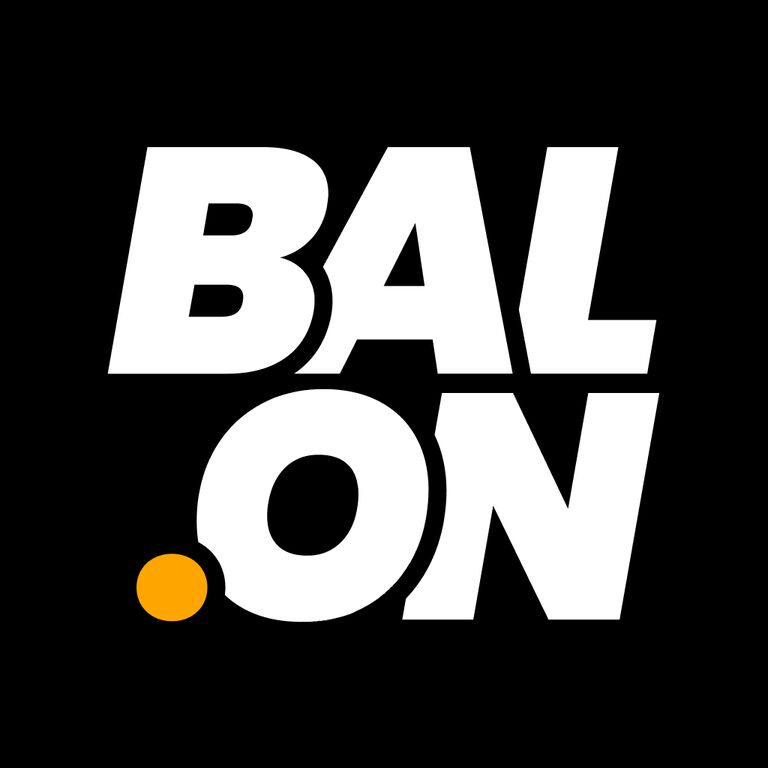 Downloading and connecting to BAL.ON
You get BAL.ON from Apple's App Store. The version for Android phones is scheduled for August 23 and hence available in the Google Play store. Simply download it onto your smartphone and get into the flow of the onboarding process, which, from what we have heard in terms of tester feedback so far, is simple and even entertaining. The use of BAL.ON is currently free. Of course, you would need a pair of BAL.ON smart pressure insoles to fully utilize it as a training system.
How to use the BAL.ON app
BAL.ON relies on two streams of data: firstly, pressure data from the insoles measure how your pressure patterns change during any type of swing. Secondly, there is the video data that you capture with your smartphone's camera. BAL.ON synchronizes these two streams and compares them with thousands of reference data, many of them from pros to ensure PGA-quality.
The app identifies those areas of your technique that you can work on for improvement. To do that, BAL.ON relies on seven metrics: setup, backswing, transition timing, max vertical, vertical timing, impact, and rhythm. Your swings are being rated on all seven metrics. You can focus on optimizing them as single values or, alternatively, ask for an AI-coaching after a session of, say, 10 consecutive swings.
Based on your overall performance in this session, the AI-powered feedback will give you to the one drill that BAL.ON deems best suited for your next step of improvement.
Databased feedback
The BAL.ON team works with a number of coaches, pros, and teams. It's the richness of its database, a growing base at that, which provides an ever-increasing value to users.
Objective, reliable, instant
BAL.ON feeds off extremely sensitive FSR (force sensing resistors) and your mobile's video data, i.e. streams of 120 frames per second and upwards. In other words: BAL.ON is keener than any human eye, and it makes you see movement and force generation details that hitherto had been invisible. Both offer you greater understanding of what happens during your swing and how to improve the technique behind it. If need be, after every single shot, that very instant.
Your data remains accessible
With BAL.ON, you can always access your data and all features are currently free features. We might offer in-app purchases one day or make certain premium features available for a fee. Yet your player data will be yours for life. We want you to learn from it, improve, and have more fun and confidence on the course.
Live heatmap
See how pressure builds around your feet in every stage of your swing. This simple bit of information is already extremely useful and telling for most dedicated golfers. The live heatmap can be an important counterplay of what you feel during the swing – and in turn, make that feeling more informed, the more reliable resource for your training and your game.
Data accuracy
Tested against the best solutions available in pressure-based training, BAL.ON provides accurate and reliable data. We are proud to testify that, especially in view of BAL.ON's portability that can serve you on the entire golf course, not only on the driving range.
Usability
A small but practical feature of BAL.ON is the automatic shot detection. As the mobile recognizes shots automatically, there is no need to interact with the camera between shots, it will operate hands-free. That comes in extremely handy on the driving range, when you want to get into a flow of shots.
The BAL.ON Academy
One of our future developments will be the web-based extension of the BAL.ON app. It will enable you to connect with a coach of your choice who is registered with BAL.ON. You can receive remote coaching and video assessments via the app and thus intensify the ties with your existing coach or even find new inspiration and guidance.
FAQ
Which app provides which type of service?
You can generally differentiate between the following types:
Basic instructional, e.g. focusing on the rules of the game
Course booking and game administration, including special weather data
Shot tracking, monitoring distances and statistics, often these are related to the type above, since they rely on the GPS data of golf courses
Golf gaming, e.g. mimicking tournaments
Golf training
The advances in sensor technology and image recognition models have led to this latter type – a new app type that focuses on the individual movements and real-time golfshot analysis. Among them, as one of the most recent incarnations, BAL.ON. These apps go one decisive step further in providing information that is relevant for individual training matters and improvement goals.
Are there golf apps that monitor distances?
Yes, there are quite a few. This type usually relies on GPS and preinstalled data of golf courses worldwide. In addition to the distances on the course, these apps can often capture your shot tracking and provide an evaluation of all shots in a round. Some can even replace the traditional scorecard and automatically adjust handicap values. You can often get regular updates on course design changes. Before incurring the usage fee, be sure to check whether the app does contain the courses you are likely to play on in any given season.
Are there apps to measure golf swing speed?
Swing speed, as identified by the speed of the club head, requires sensitive radar technology that is not (yet) available with smartphones. With its Doppler radar system, Trackman has set the industry standard for speed measurement, as well as providing a host of other valuable information such as angle values at impact, carry values, overall length and deviance values. Unless you are prepared to pay for the full Trackman solution, you are relegated to indoor facilities or maybe your coach's training studio to benefit from this type of data. At BAL.ON, we regularly use Trackman along with our own system to give teams and individual players even more insights.
Is BAL.ON available for Android phones?
It will be, yes. The Android version is scheduled for August 2023, available in the Google Play Store.